Company Culture
Categories:

关于我们

Time of issue:

2018-05-17 00:00:00

Views:

0
Our Core Value:
Safety, Dedication, Integrity, Innovation, Win-Win
Our Talent concept:
The company is committed to building a solid entrepreneurial platform for aspirant people and creating a broad stage for outstanding talents. "Excellent morality", "team consciousness", "effective communication", "Proactive and enterprising" and "learning ability" are essential requirements for our employees. "Result-oriented" is our important thinking way and working method. Let employees achieve dreams, bloom own light. Having each employee grow with our company, is our goal for talent development. 
Our Mission:
Everything is customer-centric, to achieve customer touch and family happiness.
Our Quality Policy:
Produce every product with "heart" and serve every customer with "honesty". 
Our Vision:
Based on national brands and independent innovation, develop the company into a leading professional supplier of specialty chemicals, solutions, application and service for pulping and paper making industry.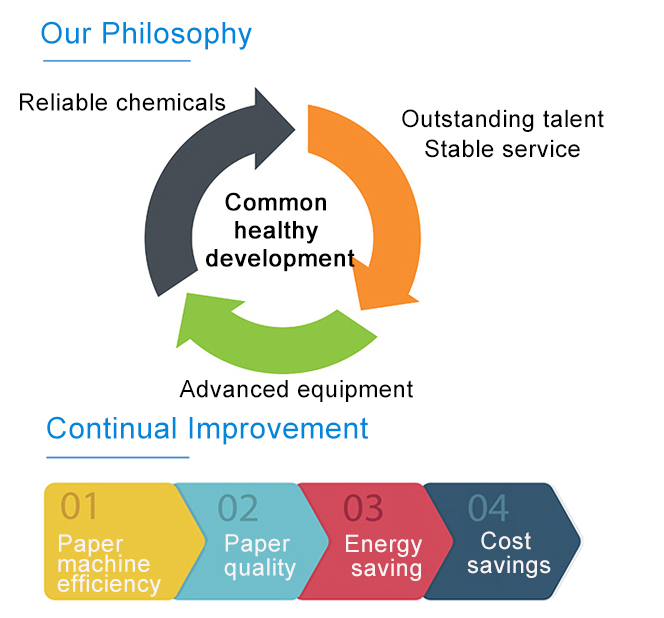 Room 503, Building 01, Northwest District, Nano City, No. 99, Jinjihu Avenue, Suzhou Industrial Park